PartyBuses.net provides the most reliable fleet of charter buses, party buses, passenger vans and coach buses in Norfolk, Virginia. PartyBuses.net prides it company on helping to ensure your travel is comfortable and easy. Their transportation specialists are available around the clock via their website chat feature. Please access our website to learn about how we can assist in your travel plans to Norfolk, VA.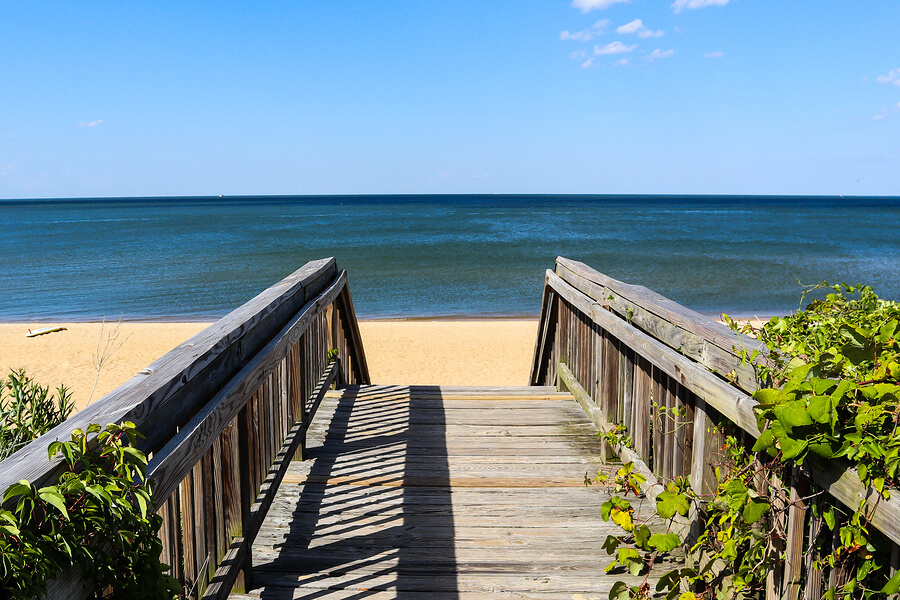 Transportation rental services provided by PartyBuses.net are highly rated and provided nationwide. Serving all major cities and then some, PartyBuses.net provides access to a fleet of party buses, passenger vans and charter buses. No matter the size of your party, PartyBuses.net can help you. As Norfolk, Virginia has so much to offer its residents and tourists, make sure that you are making the most of your vacation here.
Get Outside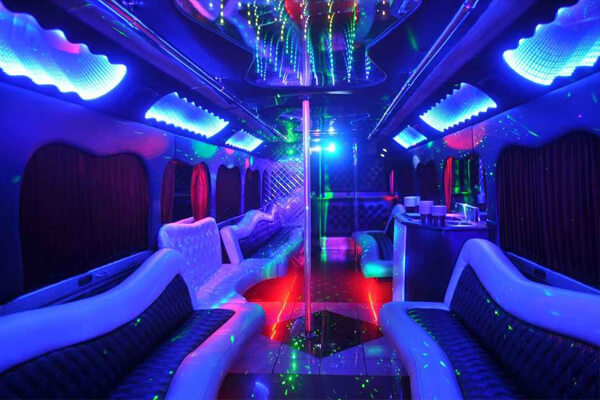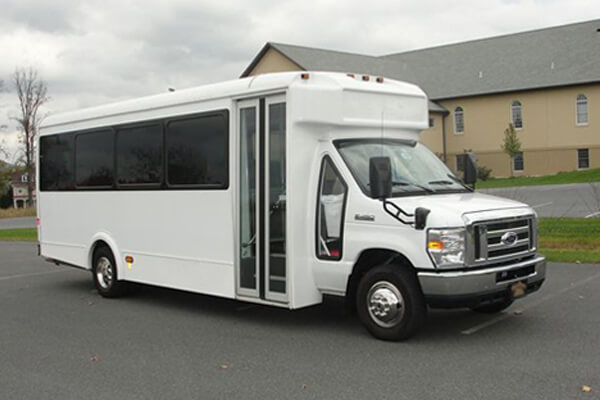 Norfolk, Nauticus is located at 1 Waterside Drive, Norfolk, VA 23510, phone number is (757) 664-1000, is a contemporary museum that uses the natural setting of the Norfolk Harbor to showcase global maritime commerce and the world's largest Navy. Nauticus provides interactive and exciting experiences that celebrate our current maritime world. At Nauticus, visitors can take a self-guided tour of the Battleship Wisconsin, that will take to back in history to experience the ship that was awarded five battle stars during WWII. Nauticus provides group rates that are very popular with school groups; in addition with the transportation provided by PartyBuses.net, your group is able to enjoy this real-life history lesson.
Another great attraction that Norfolk, Virginia provides is the Virginia Zoo, located at 3500 Granby Street, Norfolk, VA 23504. The phone number for the Virginia Zoo is (757) 441-2374. The Virginia Zoo provides a great outdoor activity that is open all year round. The Virginia Zoo is a great fun educational experience for all visitors. The Virginia Zoo showcases lions, kangaroos, red pandas and even prairie dogs. The prairie dogs exhibit includes an interactive habitat! As a wonderful group trip in Norfolk, Virginia, a charter bus would be able to provide a great accommodation to your vacation to Norfolk.
As Norfolk, Virginia is known as beach town, many of the attractions that this city offers is focused on marine life. The Virginia Aquarium and Marine Science Center located at 717 General Booth Boulevard, Virginia Beach, VA 23451 and their phone number is (757) 385-3474. The Virginia Aquarium and Marine Science Center offers its tourists the experience to see over 10,000 animals displayed in entertaining and educational exhibits. It is a wonderful experience for your group. You can take a passenger van, obtained from PartyBuses.net to the Aquarium and experience the animals, exhibits, the adventure park, and even their special event, Mermaid Mondays.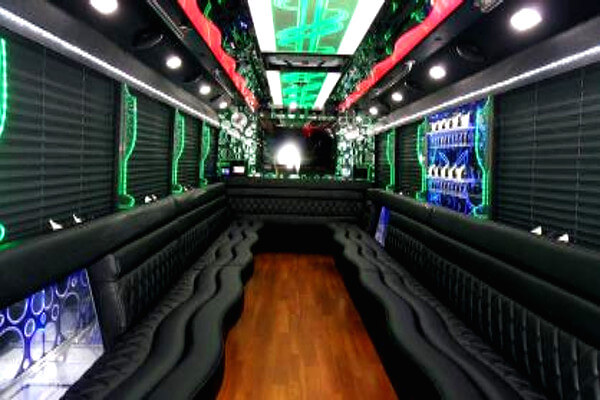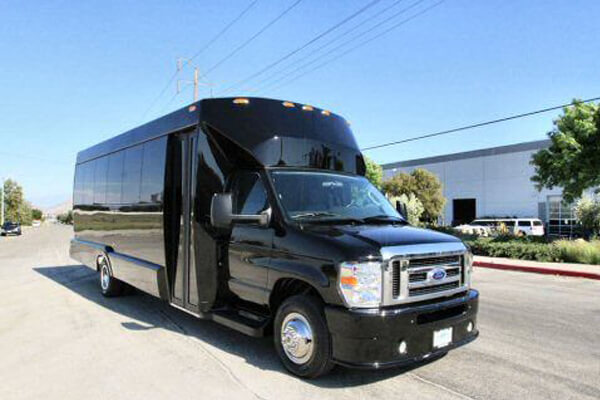 Where to Eat
Rated with 5 stars, The Bold Mariner Brewing Co located at 1901 East Ocean View Avenue, Norfolk, VA 23508, the phone number is (757) 952-6533. The Bold Mariner Brewing Company was founded by a servicemember of the U.S. Naval Service. The Bold Mariner produces a variety of high quality ales and lagers. They pride their brand on every beer being well-balanced. The Bold Mariner opened in November 2016 and has been given many awards since then. The front doors of the Bold Mariner Brewing Company open into a tasting room that allows the visitors views of the brewery. The Brewery also has a private room that can be rented for special events. If you plan to celebrate while in Norfolk, Virginia, you can take a party bus from PartyBuses.net to the Bold Mariner Brewing Company and rent out the private room to enjoy their outstanding craft beers and outstanding menu.
Booking Transportation with PartyBuses.net
Booking all of your transportation needs in the hands of the professionals at PartyBuses.net. Don't be fooled by the name of this organization, they not only provide a fleet of limos but they also offer a Nationwide fleet of party buses, charter buses, coach buses, and passenger van rentals. During your trip to Norfolk, VA, by utilizing their fleet of vehicles, you can avoid rideshare apps and public Transporation to rely on a Nationwide provider to make the most of your vacation to Norfolk, Virginia. You can utilize their fleet of vehicles for whatever your need may be whether it is a church outing, a corporate meeting, a school trip, a wedding, a vacation or a sports competition, PartyBuses.net is here to get you there. You can contact PartyBuses.net at their website at www.PartyBuses.net or call them at 855-458-7002. They are available on all major social media sites such as Facebook, Twitter and Pinterest.
PartyBuses.net makes it easy for you to find quick prices for limos, charter buses and party buses for vehicles near year. They provided Airport Transportation and service every city in the United States. Their website provides a one-stop shop to obtain a quote. You are able to compare photos, pricing and availability all on one site. They provide a chat representative 24/7 to assist in your search. They service all events for your individual needs.
Residents of Norfolk, VA
If you have an event coming up or just want to take a great date night downtown, PartyBuses.net can help take your event to the next level. Surprise your wife with an anniversary dinner by limo or take your Bachelorette Party to Granby Street with a fun party bus to ensure safety and a night to remember!
Tourists of Norfolk, VA
Norfolk, VA provides many attractions for your vacation and PartyBuses.net can assist in making your vacation memorable and less stressful. You are able to obtain quotes on their website to assist in ensuring that you can see every attraction, enjoy every meal and avoid the stressful public transportation or rideshare apps.
What PartyBuses.net offers you
PartyBuses.net offers over 12,000 vehicles across the entire USA, they are professionals in this industry. They make the process of securing transportation, no matter the reason, very easy! You can search, obtain assistance from the live representative, view photos, get quotes and secure the transportation that fits your needs best.