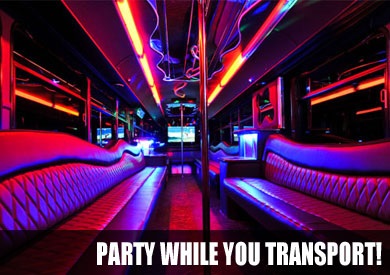 Party buses Fort Lauderdale provide an entertaining atmosphere that can help you book a night on the town that is memorable. An airport transfer service that is capable of providing you with a ride from Fort Lauderdale-Hollywood International Airport to your hotel or even to Port Everglades for your cruise. Celebrate an evening unlike any other as you travel in a Fort Lauderdale party bus. One of the very well known cities in South Florida you are going to enjoy booking a party bus in Ft Lauderdale whether it is for a few hours or until the break of dawn. With any party bus Fort Lauderdale you have the chance to sit comfortably with your guests as you arrive to your destination. You can find yourself traveling to a wedding with a beautiful gown surrounding you or heading to a corporate event where you are planning out the final details with your colleagues. There are plenty of options when it comes to deciding and booking a vehicle rental that you are looking for.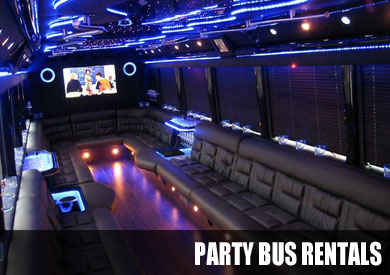 With plenty of things to do in Fort Lauderdale you can find yourself booking a vehicle just to accommodate your travel needs throughout. When it comes to celebrating a bachelor party, bachelorette party, birthday, or a promotion. Party Bus Fort Lauderdale allows you to book a vehicle that can sit a variety of passengers. At the end of a great night on the town you want to make sure everyone makes it home in one piece after a great evening at Fort Lauderdale venues such as Culture Room, the popular Blue Martini, The Manor Complex, and the popular bachelorette hangout Sopranos Dueling Piano Bar. You will find a lot of the guys make their way to the Seminole Hard Rock Hotel & Casino to test their luck. It's all about a good time and making sure no one gets a ticket and return home safely is why you want to book a Fort Lauderdale party bus. From providing a shuttle party bus Fort Lauderdale that provides forward seating to the VIP lounge style seats that a lot of the party buses in Fort Lauderdale provide the options are endless. There are a variety of different party bus rentals in Fort Lauderdale to select from just to fit your travel needs.
Party Bus Fort Lauderdale
Party buses Fort Lauderdale is a great way to transfer your wedding guests from one location to the next. If it is taking the bride to be and her bridesmaid to the ceremony and then provide transportation for the bride, groom, and their main wedding guests with transportation to the reception you won't be wrong. A lot of times you just need to provide your guests with transportation service from your home to the ceremony. With beachside weddings a Fort Lauderdale party bus can take you to Fort Lauderdale Marriott Harbor Beach Resort & Spa, B Ocean Fort Lauderdale, Pelican Grand Beach Resort, or even Signature Grand. With so many different types of locations that provide a great scenery for your wedding day party bus Fort Lauderdale provide the space you need to get your wedding day going. With room to transfer up to 50 passengers you could have a small wedding and have everyone travel together to the reception. We have plenty of party buses in Sunrise, FL to choose from as well.
Fort Lauderdale party bus is more than just a fun evening and celebrating big events. A party bus Fort Lauderdale provides a great way to get around the city without even trying to figure out the directions. Arrive at Fort Lauderdale Airport for a corporate event taking place at the Broward Convention Center. Arrive with colleagues for a presentation or just to pick up new business tips. Travel from FLL to your hotel in the city with the help of a party bus Fort Lauderdale Florida. There are even times when you can transfer from Fort Lauderdale Airport to Miami Beach Convention Center. Looking to depart from Port of Miami? A transfer service is available as you get ready to head out on vacation and enjoy a Caribbean cruise. Party Bus Fort Lauderdale is not afraid to travel so expect to ride comfortably as you sit back and check out the view from the windows. There are many different Fort Lauderdale party buses available to accommodate travel needs. You can book a party bus Fort Lauderdale with a bathroom, a large LCD television and surround sound. Connect your device and enjoy your favorite songs until you arrive at your destination. No matter the occasion booking a party bus Fort Lauderdale provides multiple ways of traveling whether it is for a good time or for business. See what kind of party bus rental in Jacksonville, FL we can offer you as well.