Bus Rental Company In Colorado Springs, CO
You've come to the right place if you need a party bus, charter bus or limousine service in Colorado Springs. We are your trusted choice for a variety of transportation options and we're proud of that. Need large group transportation servuce? We have multiple bus rental transportation options such as a charter bus rental, please let us know and we will match you with more vehicles. Party Buses – For those looking to turn it up! Our party buses have everything you need for an unforgettable evening out on the town. Whether it's a bachelor/bachelorette party or just spending time with friends at their favorite bar, our vehicles provide comfortable seating for ten plus room for luggage so you can enjoy all night long. Charter Buses – If you're traveling as part of an organization or group then chartering one of our vehicles may be ideal! It will allow your group to have more space than usually offered by public transit options while still allowing everyone autonomy over what they do during their ride. With features like DVD players and WiFi access built-in these buses make it easy to keep everyone entertained throughout any trip length! Limousines – Whether traveling solo or with others we have several models available which will meet all needs from executive transportation arrangements during busy work days where every minute counts without sacrificing quality service when needed most (which is always)!
20 Passenger Party Bus

40 Passenger Party Bus

Instant Live Prices & Online Booking

50 Passenger Party Bus

12 Passenger Mercedes Sprinter Van

15 Passenger Limo Sprinter Van

Instant Live Prices & Online Booking

Ford Transit Van
Lincoln Stretch

Cadillac Escalade Stretch

Instant Live Prices & Online Booking

Infiniti Stretch Limo

Lincoln MKT Limo

Hummer Limo

Instant Live Prices & Online Booking

Chyrsler Limo
18 Passenger Mini Bus

20 Passenger Shuttle Bus

Instant Live Prices & Online Booking

30 Passenger Mini Coach Bus

45 Passenger Motorcoach

50 Passenger Charter Bus

Instant Live Prices & Online Booking

Full Sized 56 Passenger Charter Bus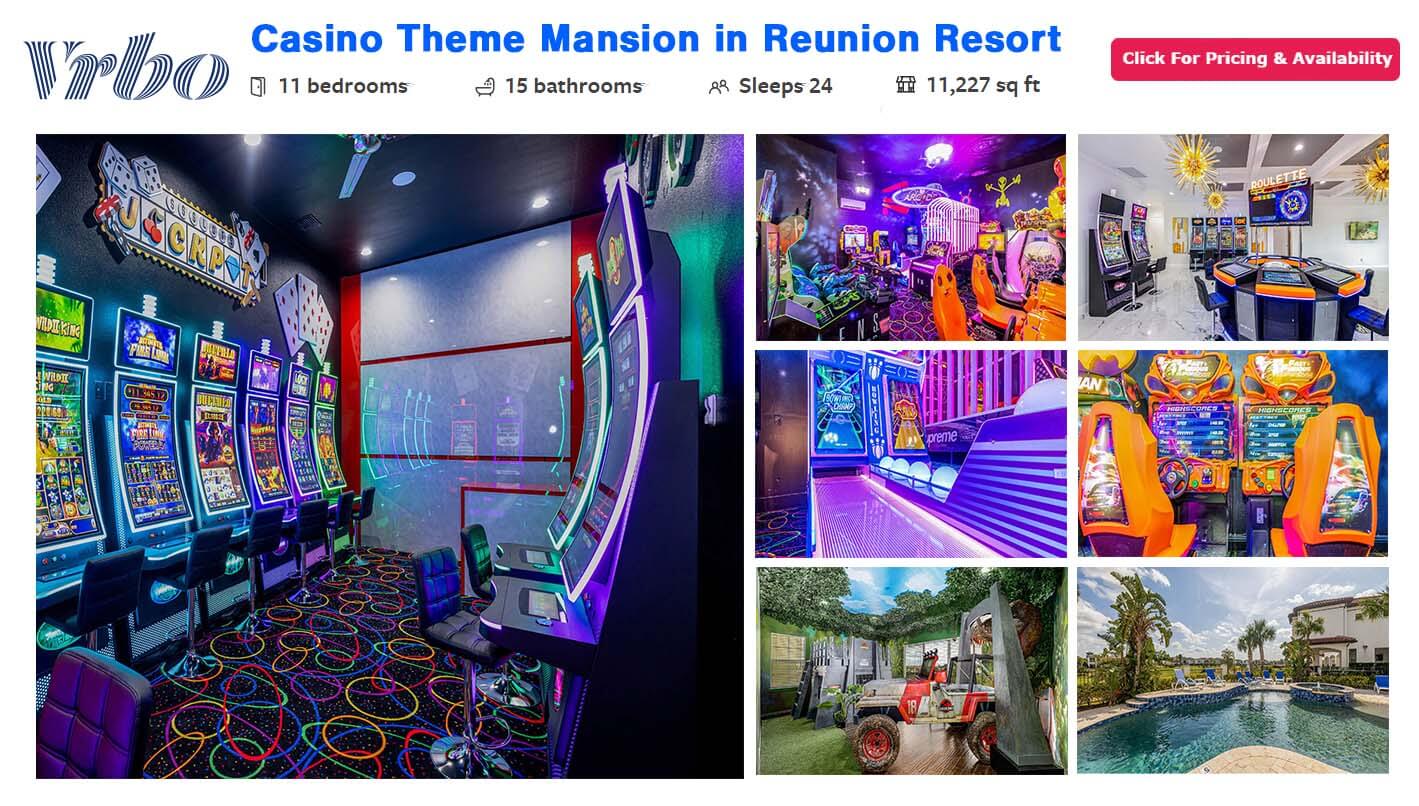 Limo Service Near Me
It's time to get on the road! When you're looking for a limo service near me, it can be a daunting task There are so many companies out there that offer limousine services to people all over the country. Bus rental service is the perfect ground transportation solution for school sports teams traveling to games. You might be wondering: "What should I look for in a limo company?" Well, we're here to help! We've compiled some helpful tips on how to choose the best one for your needs Consider what kind of vehicle you want Do you want an SUV or something more exotic? Maybe even something strange like an armored car? If so, make sure it's available from your chosen company before booking anything! Look into their customer service record: Do they respond quickly when called? Are their staff friendly and helpful? Can they accommodate any special requests (like transporting giant dogs or putting up umbrellas) without complaint? In other words, will this company treat them how they would want themselves treated if their friend asked them about ride-sharing options?
Luxury Limousine Rental Prices
The price of your luxury limousine rental will depend on a number of factors. The most important factor is the type of vehicle you want. Each type comes with a different price tag, and we have multiple options so that you can choose the one that's right for your needs. The second most important factor is the number of passengers who will be riding in the limousine during your time with us. If you're traveling alone, this won't affect anything—but if there are several people joining you on your trip, it'll become more expensive per person because there'll be more seats being occupied by bodies (and therefore less room). The third most important factor is whether or not someone else has already purchased this vehicle from us before — and if so: where did they buy it? Did they purchase it locally here at Luxury Limousine Rental Company Incorporated? Did they purchase it somewhere else entirely like maybe an airport nearby Fort Carson Colorado Springs International Airport which happens to offer cheap flights thanks mostly due to its location within proximity close enough yet far away enough from downtown area where prices tend rise as demand goes up due to limited supply availability due mainly because not many companies operate within city limits offering similar services at lower cost than what consumers currently pay now even though we're located closer than any other competitor offering similar products/services thus making us seem more expensive than really should be priced considering what little competition exists out here.
Colorado Springs Co 50 Passenger Coach Bus
Instant Pricing and Availbility!
Perfect for:
Corporate Events
Employee Shuttles
Government Transportation
Seminars
Sports Events
Colorado Springs Co Shuttle Bus Rental
Instant Pricing and Availbility!
Perfect for:
Corporate Events
Church Outings
Airport Transfers
Employee Shuttles
Group Transportation
Colorado Springs Co Escalade Limousines
Instant Pricing and Availbility!
Perfect for:
Sports Events
Kids Parties
Proms
Homecomings
Graduations
Our Party Bus Colorado Springs, CO Options Are Easy To Book
Our Party Bus Colorado Springs, CO options are easy to book. We have a wide range of bus options to fit any budget and size. We offer a 24/7 customer service center so you can talk with one of our representatives by phone or email if you need help with your reservation process. We will also help you plan your trip by offering suggestions on fun things to do in the area.
Types Of Buses Available From Our Bus Company
Our company has a fleet of party buses, charter buses, and limousines to suit any occasion. We have a variety of vehicles that can accommodate anywhere from 1 person all the way up to 48 passengers depending on what type of bus you choose. The most popular option is our 36 passenger party bus because its perfect for groups larger than 15 people but not big enough for a charter bus or limo. It's also great for parties that want more space than what's offered in our 20 passenger mini shuttle but don't need custom seating arrangements like those found on our 40 passenger shuttle bus or specialty van rentals. They're easy to drive and won't attract unwanted attention while traveling in busy areas such as Colorado Springs where there are lots of drunk staff out there just waiting for their next victim (you). Plus they'll keep everyone inside nice and safe while speeding down SH 470 towards downtown or Pueblo County Park! Do you want something super low key? Then go with one of our 10-15 passenger vans which will get you there safely without attracting too much attention from other motorists along Interstate 25; however these vans tend not be very luxurious due to limited space so think carefully before choosing this option over something else like maybe even just renting out one house instead then everyone could relax without having such high expectations about what kind.
Why Choose Us?
When you choose us, you'll be able to take advantage of our wide range of party bus rentals, charter bus rentals and limousine rentals. We offer a wide range of party bus options, charter bus options and limousine options. Whether you want something small or large, we have what you need! We also offer a wide range of luxury vehicles for your special occasion! Our staff is ready to help you make the right choice for your needs!
Colorado Springs Co Charter Bus Rental
Instant Pricing and Availbility!
Perfect for:
Corporate Travel
Employee Shuttles
Government Transportation
Seminars
Sports Events
Colorado Springs Co Party Bus Rental
Instant Pricing and Availbility!
Perfect for:
Weddings
Birthday Parties
Bachelor/ Bachelorette Parties
Graduations
Concerts
Colorado Springs Co Hummer Limousines
Instant Pricing and Availbility!
Perfect for:
Birthday Parties
Bar Crawls
Weddings
Concerts/Festivals
Quinceaneras
Motorcoach & Minibus Service
We are proud to offer motorcoach and minibus services. Both our motorcoaches and minibuses will comfortably transport your group of up to 50 passengers in a vehicle that can handle just about any occasion, from the daily commute to cross-country road trips. Motorcoaches are perfect for large groups traveling long distances on interstate highways, but when it comes time for city driving, our minibuses will get you there safely and comfortably. Both options also come stocked with Wi-Fi so everyone can stay connected throughout their travels! Minibuses are smaller than full-sized buses and can accommodate anywhere between 8 and 18 passengers. They're perfect for company events, team outings, birthday parties or any other occasion where you need a vehicle that can fit a small group. Minibuses are also more fuel efficient than full-sized buses, making them an excellent choice for long distances and large groups. Minibus charter services provide safe, reliable transportation to your next event by carrying you and your guests in comfort with all the amenities needed for an enjoyable trip.
Not Sure If A Bus Is Right For You?
If you have a large group of people and want to travel in style and comfort, Party Buses are the way to go. When traveling with a large group of people, it is important that each member has their own space and privacy. A Party Bus allows for this by offering multiple seating areas for passengers, allowing them to sit in comfort while also having their own space. This makes Party Buses ideal for weddings and other larger events where guests will be spread out over various rooms during the trip. The best way to determine whether or not you should use a bus instead of another form of transportation is by taking into account your needs, wants and budget when making your decision.
The Best Group Day Trips
Colorado Springs is an amazing place to be. It's a great place to visit, live and work. It's also a great place to raise your family and retire. Our business specializes in providing party bus, charter bus and limousine services for large groups traveling throughout Colorado Springs and the mountains. We work with companies who want to show off their employees by providing them with a safe way home after happy hour or when they're just done celebrating another successful year at work! Our fleet includes 20-40 passenger buses that are fully equipped for sightseeing tours of Denver or Colorado Springs as well as smaller vehicles like sedans and SUVs which we can customize just for you!
A Colorado Springs, CO Limos Road Trip Guide
If you are ready for a change of pace from the hustle and bustle of your daily life, Colorado Springs is the perfect place to visit. This beautiful city provides an excellent escape from the pressures of everyday living. Whether you plan on exploring the local attractions or just relaxing at one of our many world-class hotels, we have activities for all ages. Party Bus Colorado Springs is your trusted choice for party buses, charter buses and limousine service.
Charter A Bus
Chartering a bus is a great option if you want to travel in style without having to worry about the logistics of planning and coordinating your trip. A charter bus has seats that can be reserved ahead of time, so you know exactly how many people will be on board. You'll also have the freedom of knowing that there won't be strangers around—you'll have complete control over who boards your vehicle at all times! Here are some things to consider if you're interested in chartering: How many people are traveling? A one-time or multi-day trip? Will everyone fit comfortably on one vehicle? Do I need amenities like WiFi or restrooms? Does my destination require special access requirements such as wheelchair accessibility or height restrictions? Once you determine these factors, it should become clear which type of bus works best for your needs!
Our Top Picks For Colorado Springs, CO Motorcoach Travel Destinations
While you're in Colorado Springs, you shouldn't miss these hot spots. Red Rocks Amphitheater: This natural amphitheater is known for its incredible acoustics, making it the perfect place to hear live music. The Broadmoor: If luxurious accommodations are on your list, check out this historic hotel which was built in 1918 and modeled after a French chateau. Garden of the Gods: Located at the foot of Pikes Peak, this park boasts breathtaking views of red sandstone rock formations created by wind erosion over millions of years time span which have been preserved due to nature's most recent glaciation ending 1! Visitors will find hiking trails through wooded areas with meditative sounds like trickling waterfalls or bubbling streams along their way up into open spaces where they can look back down upon their starting point high above sea level before continuing on another adventure elsewhere throughout Colorado Springs city limits!