St Petersburg Charter Bus Company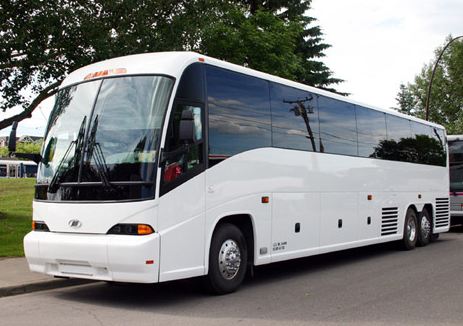 Preparing to take your group for that big visit to the Sunshine City, but still have to arrange transportation? Party Buses will make everything simple. We provide safe, comfortable charter bus service for any event. Party Buses are the experts at providing safe, comfortable buses that will be perfect for every size group. Our fleet includes mini buses for groups of 10-15 passengers all the way up to coach buses for a large crowd of 40-60. Whatever your destination party size, Party Buses will be the best. Whether you are visiting St. Petersburg or any of the other places we service, Party Buses is the best.
Charter Bus Rentals
35 Passenger Charter Bus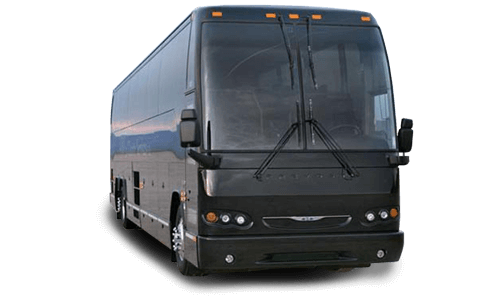 40 Passenger Charter Bus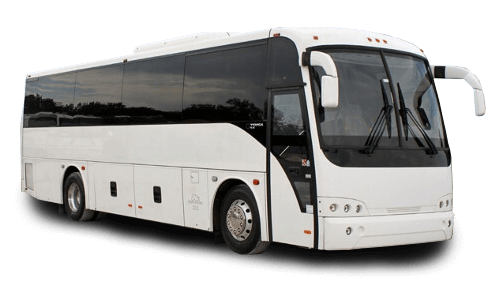 50 Passenger Charter Bus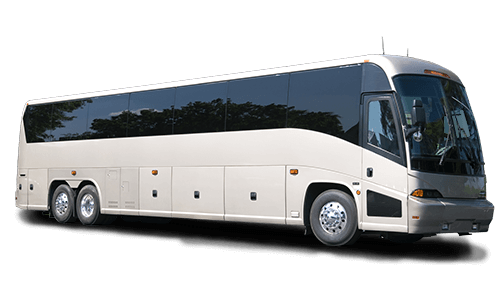 56 Passenger Charter Bus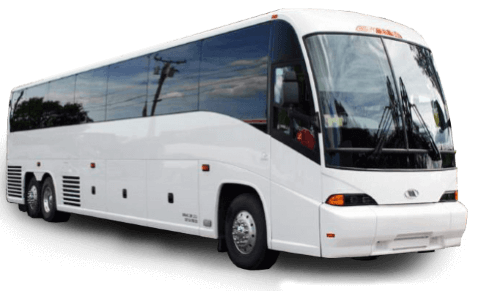 In Saint Petersburg, explore the famous Sawgrass State Park (just be careful not to become an alligator's lunch), try your luck on the world's longest fishing pier,
St Petersburg Charter Bus Services
Group Transportation Services

Corporate Events

Conference & Seminars

Sports Team Transportation

55+ Senior Group Transportation

Wedding Transportation

Contact Us – Free Instant Quote!
We will make sure your bus transportation is a breeze. At Party Buses we make everything as simple as possible. Our easy-to-use features instant online quotes, and our friendly, expertly trained reservation staff will make sure that renting a bus is simple, quick, and worry free.
The city of Saint Petersburg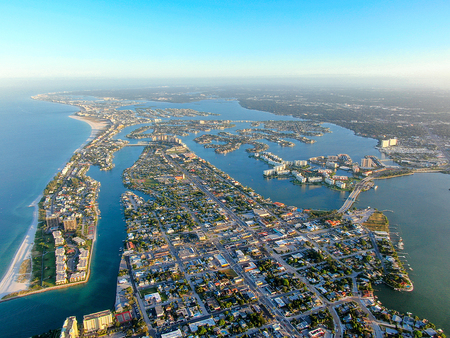 Saint Petersburg, located on Florida's Gulf Coast, is often grouped together with the neighboring city of Tampa, and is called Tampa Bay. The area is best known for its fascinating parks, extraordinary fishing, beautiful beaches, wonderful beachgoing, wonderful fishing, and extraordinary museums. Saint Petersburg has a very long and fascinating history. The first Europeans to arrive were the Spanish in 1528. St. Petersburg was first incorporated as a town in 1892, when it had a sprawling population of 300 people. It was later incorporated as a city in 1903. Saint Petersburg was initially most famous for its stupendous fishing, which became its first industry. The area population grew substantially during World War II when it served as a training ground for the US. Army Air Force and Coast Guard. After the war, many of the servicemen who were stationed in St. Petersburg returned to live. Over the years it has become a popular retirement location. By 2019 Saint Petersburg was home to more than 244,000 residents. More information about Saint Petersburg can be found at the city's website: http://www.stpete.org. Whether it is a trip to Saint Petersburg or anywhere in the surrounding area, Party Buses has the perfect transportation to fit your needs. When you spend time in the city of Saint Petersburg, there are many activities to entertain you. In Saint Petersburg, explore the famous Sawgrass State Park (just be careful not to become an alligator's lunch), try your luck on the world's longest fishing pier, visit some of the fascinating museums, and enjoy the great beaches.
The Sawgrass State Park
No trip to the Gulf Coast is complete without seeing the alligators. Explore the 400-acre Sawgrass State Park where a raised, mile-long boardwalk snakes through the marshy areas that includes several observation decks. Thousands of species of birds, butterflies and other denizens flourish here. Of course, the most famous residents are the alligators. They range in size from babies to some massive samples. There are also some educational displays, but nothing beats the sight of the huge alligators. Address: Sawgrass Lake Park is located at 7400 25th St N, in St. Petersburg. Phone Number: 727-217-7256.
Skyway Fishing Pier State Park
Is fishing your sport? Not only can you tell your friends you caught a "big one," but you got it from the world's longest fishing pier. You can may find tarpon, grouper, snook, red snapper, pompano, spanish and king mackerel, sheepshead, and many more. Most fishermen have to quit after sundown, but the lights on the pier attract fish all night. Since both the anglers and the fish want to eat, there is a bait and snack shop open 24 hours a day. Address: The Skyway Fishing Pier State Park is located at 4905 34th Street South #5000 in St. Petersburg. Phone Number: 727-865-0668.
The Imagine Museum
The Imagine Museum features a fascinating collection of modern glass art. Using Augmented Reality, LED lighting and Virtual Reality they truly enhance the experience. One scene looks like a rocket taking off and there is a moonscape. The museum offers both guided tours if you want to wait for a docent as well as self-guided tours. The gift shop has works from local artists in addition to replicas of famous pieces. Address: The Imagine Museum is located on 1901 Central Avenue in Saint Petersburg. Phone Number: (727) 300-1700.
The James Museum of Western & Wildlife Art
The James Museum of Western & Wildlife Art is dedicated to the art forms and history of the American West. Native American, pioneer and immigrant cultures are featured in the collection. The museum includes more than 500 modern and historic works of art that evoke the spirit of a wide-open frontier and the beauty of life in the American West. For children, there is a workshop where a museum educator will demonstrate how to paint, print, sculpt and weave art. The museum is located at 50 Central Ave in St. Petersburg. Address: 150 Central Ave, St. Petersburg, FL 33701. Phone Number: 727-892-4200.
Fort De Soto Park
Don't just go to the beach when you can visit Fort De Soto Park, the 1,136-acre park is located on five small islands at the mouth of Tampa Bay. The park includes seven miles of waterfront, two fishing piers, a 4-mile hiking and skating trail, picnic and camping grounds and a historic fort. While you are there, stop by the Quartermaster Museum to learn more about the fort through historic photographs and Spanish-American War artifacts. The park is also one of the best places in St. Petersburg to visit the beach. At the waterfront, travelers can also rent a canoe or kayak and navigate the two-mile paddling trail. There is also a nice playground. Fido also has something to do on the lengthy dog beach. Fort De Soto Park is open from 7 AM to dusk. However, the fishing piers are open and park rangers are on duty until 11 PM. Address: The Fort De Soto Park office is located at 3500 Pinellas Bayway S. in Tierra Verde. Phone Number: (727) 582-2100.
When you would like to eat in Saint Petersburg, there is a wide assortment of restaurants. Some of the best recommendations are:
Fresco's Waterfront Bistro
Fresco's Waterfront Bistro is located next to a boat basin, and the outdoor seating gives a very nice view. The blackened grouper is a favorite as are their sandwiches. Address: The restaurant is located at 300 2nd Ave NE, St. Petersburg, FL. Phone Number: 727-894-4429
Trip's Diner
Trip's Diner is a moderately priced, old-fashioned diner with a full, traditional menu. They get generally good reviews on the service. Sandwiches and omelettes are among the popular choices. The pancakes are local favorites. It can get a little crowded at times. Address: Trip's Diner is located at 2339 Dr Martin Luther King Jr St N. in Saint Petersburg. Phone Number: 727-498-8980
Engine No. 9
If you are in the mood for a hamburger, Engine No. 9 is the place to go. This is a casual spot with some of the seating at the bar. They offer some decent entrees, but the burgers are their specialty. The large burger and potatoes make a meal themselves. Address: Engine No. 9 is located on 56 Dr MLK Jr Street in Saint Petersburg. Phone Number: 727-623-0938
We Do It All For You
Party Buses will provide your group with comfortable and stylish bus transportation. See our customer-friendly website and there, you can receive an instant quote online or speak to one of our friendly, highly trained representatives. They will answer any questions. Whether you have a small group of ten or so people all the way up to a large crowd of up to sixty, our extensive fleet of great mini buses, shuttle buses and large charter buses are sure to satisfy your every need. Whatever you plan to do in the City of Saint Petersburg or the entire Tampa Bay area, Party Buses will relieve your concerns of reserving bus transportation. This will allow you to concentrate on enjoying your trip.
---
Charter Bus Rental FAQ
How much does it cost to rent a charter bus?
Typically a charter bus rental can average $160 per hour to $200 per hour depending on many factors such as number of passengers and trip length.
How many people can you fit in a charter bus?
Charter Buses come in many different sizes from 50 passenger to 65 passengers.
How to rent a charter bus?
Renting a charter bus is a simple process that begins with a phone call. Contact us today for a free estimate on your trip.
Where can you take a charter Bus?
A Charter Bus is the perfect method of transportation for larger groups. Most Charter Buses can travel to stadiums, national parks, amusement parks, and much more!
35 Passenger Charter Bus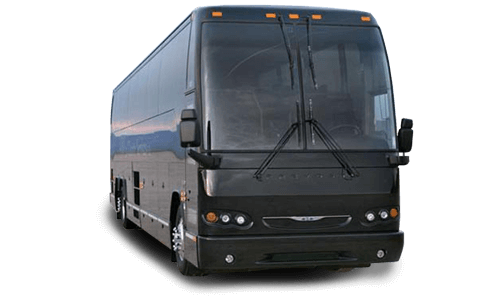 40 Passenger Charter Bus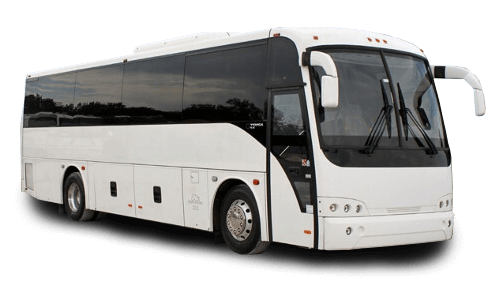 50 Passenger Charter Bus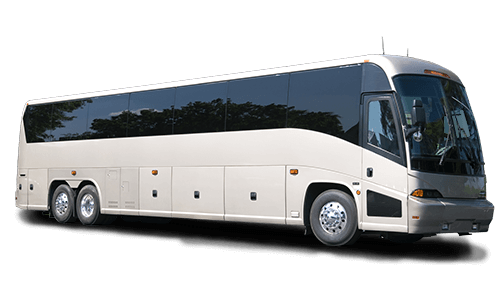 56 Passenger Charter Bus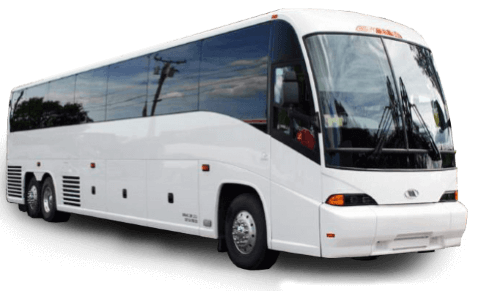 St. Petersburg Charter Bus Pricing
| Vehicle Type | Vehicle Passengers | Hourly Rates* |
| --- | --- | --- |
| 50 Passenger Charter Bus | Up To 50 | $130-$180 |
| 55 Passenger Charter Bus | Up To 55 | $180-$230 |
| 56 Passenger Charter Bus | Up To 56 | $230-$280 |
| 60 Passenger Charter Bus | Up To 60 | $280-$400 |